Press release
May 2, 2018
Digitize your company's reports with digital publications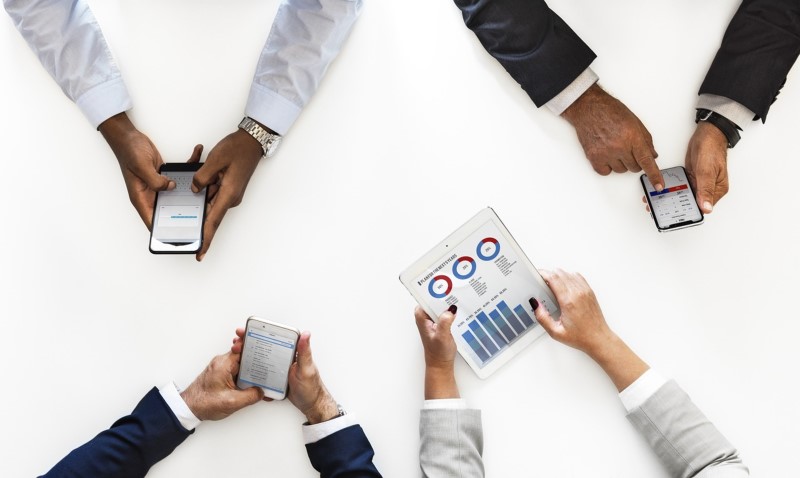 Accounting reports, the annual balance or the budgets for the next fiscal years are essential documents within a company, especially when closing the current calendar year. Months of September and October are usually used for preparation.
This kind of reports are not easy to elaborate or share with the public: the density of the content makes it difficult to generate interest enough to be completely read by potential investors, contests for grants or by the company's employees. A situation that any company should try to change.
Power Point or Microsoft Word are the most recurrent formats because of their widespread use and because they are presumably simple to use. However, they are inefficient options for these tasks: they are obsolete, and they provide poor usability and limited functions compared to other creative tools.
If our intention is to communicate data and corporate information in a dynamic and attractive way, we can use a plugin to design: it does not require programming knowledge, it adapts perfectly to the channels that users use daily, and its format guarantees an easy and quick spread.
A tool for digital publications for companies is a practical resource that ensures your reports to call the attention of the people you want to read them. The design and data take form: you can include interactive effects that will improve usability and user experience.
3 reasons to use a tool for digital publications for companies
Quality
The most recurrent formats for preparing reports for a company are not the best option neither to be printed nor to be displayed on devices. The design offered by other formats is not only more optimal, but also compatible with a long list of devices that greatly promote the dissemination of content.
Design
Any work, report or detail is part of the image of a company, which is one of its main assets. Brand image is built through different issues: from its corporate social responsibility actions to the quality and design of the presentations. If we use a format that does not allow a great variety of options to create content, add images or other resources, it will be impossible to obtain a result with the highest quality.
Interactivity
When we think about an annual report or any kind of report, we are not thinking about attractive documents, but this perception can be changed. A long document, extensive and with many details could be more interesting and attractive using the right tool. The reader and his reading will appreciate if you apply some principles of interactive design.
Do not hesitate to create your next report with the firm objective of being read or consulted in the future: all company work should be focused to meet these objectives.
Successful publications with digital content in 2018 are not made with Power Point or Word since they have been relegated to other documents or presentations with different functionality. Creating attractive corporate content is now easier than ever.