Press release
July 26, 2017
Why do you need BüttonPublish? The importance of the interactive mobile format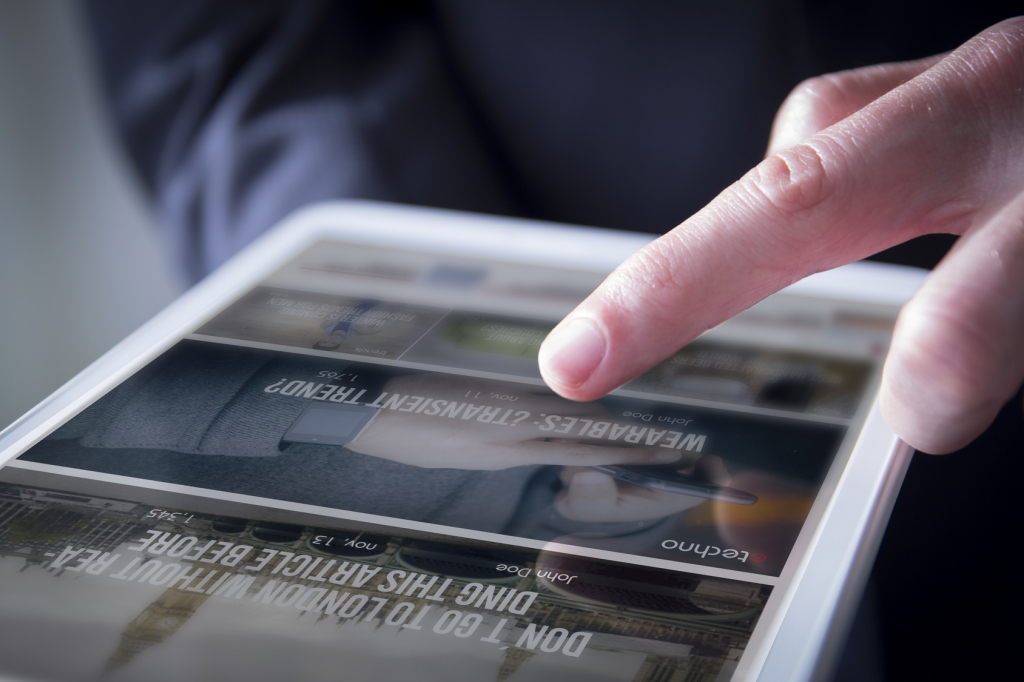 It's a matter of fact that mobile use has considerably increased over the last few years, and all the forecasts predict a continuous growth in the future. Meanwhile, people consuming editorial content printed on paper are less and less.
New users demand accessibility, immediacy and interactivity while consuming content in their smartphones. Therefore, interactive mobile formats like Apps or digital editorial publications are great solutions to meet the needs and expectations of today's readers.
"75% of Internet use is through mobile devices"
While 60% of Internet use was through desktop devices in 2016, nowadays mobile use means 75% of Internet use.
Interactive mobile format for editorial sector
Devices with touch screens such as smartphones and tablets are a perfect substitute for the classical printed format used with editorial content. Why? Because these devices offer huge portability and interacting with them is really easy. At the end of the day, reading a digital magazine in a desktop and doing it in a touch tablet while you're laying in a hammock are two totally different experiences.
If your customers are browsing through their smartphones, you must be there to publish your content. This content should be adapted to those new using habits. And what better way to do it that an interactive App? Many people think creating an App is a complex work that implies hard and expensive development. However, BüttonPublish democratize Apps creation and gives every single person, small or medium-sized company the opportunity of creating and publishing digital magazines.
BüttonPublish: a comprehensive solution
BüttonPublish is the comprehensive solution to create and publish interactive magazines in mobile App format. It works as a Plugin for Adobe InDesign that allows giving life to your publications with a wide range of different animations.
In addition to creating animated and interactive content, you can also launch your own mobile App, upload content regularly, manage your publications, create push notifications to increase the traffic in your App and check and analyse statistics to be informed about the performance of your different publications.
There are different packs depending on the specific needs and volume of work of each publisher. So, no matter what are your resources and requirements, you will find the service that better suits your needs.
Taking all this into account, you have no excuse to update your publications to the new interactive mobile format. A comprehensive solution for small and medium publishers useful for all the phases of the creation process; from creation of animated content, to publication, management and analysis of statistics.