Press release
August 11, 2017
5 powerful reasons to provide interactive mobile apps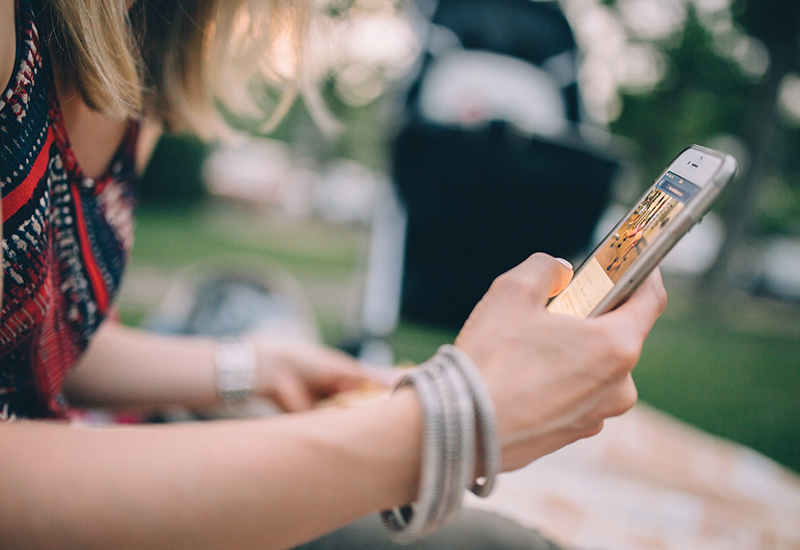 Spain is one of the main countries in the world with a higher rate of Smartphones penetration. According to that, the mobile apps market is responding to new profiles of customers who are connected, informed and demanding.
Companies want to be part of its customers life and put themselves in the map for those who are potential. In order to have a bigger presence and be updated to this new context, mobile is the star device and together with interactive mobile apps.
Future is mobile and it's pretty clear that adaptation to mobile formats is an obligation if we want to be updated and respond to users' wishes and needs. But, what advantages could provide an interactive mobile app to my business? Today we talk about five reasons to offer this kind of app.
1.A new communication channel
A new entrance door for the customers is an excellent business opportunity. A mobile app means having an own and customized space where we can share our values, corporate image and relevant news for the user in a much more attractive way.
Digital interactive publications by Bütton Publish are a clear example of brands with its own magazine or editorial project with interesting content, pictures, videos, links… Storytelling and brand talk increase its value page by page.
2.Better brand presence
Strongly related to the previous point, having a new communication channel will allow you to improve the brand presence in different platforms.
You won´t only have online and offline campaigns, social media and website.
Now you'll also count with an app that users can access from their hand palm, anytime and anywhere. 24/7 access is already a must.
3.Improves User Experience
It´s a fact: using well interactivity in a mobile device enhances User Experience. An attractive and intuitive together with a simple and functional interface are some of the basic factors you'll have to have into account when designing your mobile app. Additionally, in a middle-long term it´ll improve the positioning of your brand in customers' minds.
Be aware of your main public (how interact they with the mobile, which could be their needs, how could you offer them the different contents, which could be the best interface to them…) and you'll be able to provide a quality customized experience.
4.They're versatile and viable in any sector
It's said that there's a different application for each single market waiting to be developed, and it's true. Every company has something to tell the world and probably something that can make users' life easier.
Gastronomy, fashion, real-estate, finance, music… all the corporations have something that make them different, a unique value proposition that should be shared. You could be providing a service your competitors aren't and some users still don't know about it.
5.Content of great value
Advertisement is a communication channel where we transmit a specific message. The same occurs with corporative websites and social media. But mobile apps mean another level of value because they provide powerful content for the user, who really appreciate it. Searching for the problems users may have and we are able to solve is one of the main reasons why users download apps. Do you have something important to say to the world? Do it in a proactive way with an interactive mobile app.